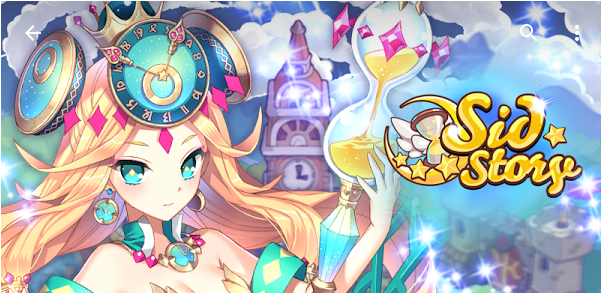 Sid Story is a Collecting Card Game(CCG) developed by Singta. In this game the cards we collect are called Sidians(previously Servants). There is a main story running throughout the game which can be triggered by completing the Exploration at the Gate.
Description: This a fun and simple RPG-esq collectible card game.
Parallel Universe and Magic School!  An original adventure to solve the mystery of the world begins now.
■■■■■ Game Features ■■■■■ ★ Gorgeous Anime Style Cards ★ Collect more than 650 different cards.
★ Card Level Up★ Battle with enemies and level up your cards. Cards above RARE change their looks in 3 steps according to the levels. Upgrade/Fusion
★ Lesson Time ★ Take lessons and develop your status at the School. Magic, Production and various Event lessons are waiting for you.
★ Exploration System ★ You don't have much time to play? Just send your card to Explore. The events come to the Feed even when you aren't playing the game.
★ Intriguing Story ★ You are a freshman awakening at a Magic School in a Parallel Universe. Puzzle out the mystery of the world and save the girls.
★ Craft System ★ Collect Materials in lessons and explorations. Craft new items to level up your cards' skills and summon new cards.